Leader in Garment Manufacturing
We produce a wide variety of products, from basic styles to high fashion styles, with innovative fabrics, different types of blends, special finishes and special washes. All this under the most sustainable standards.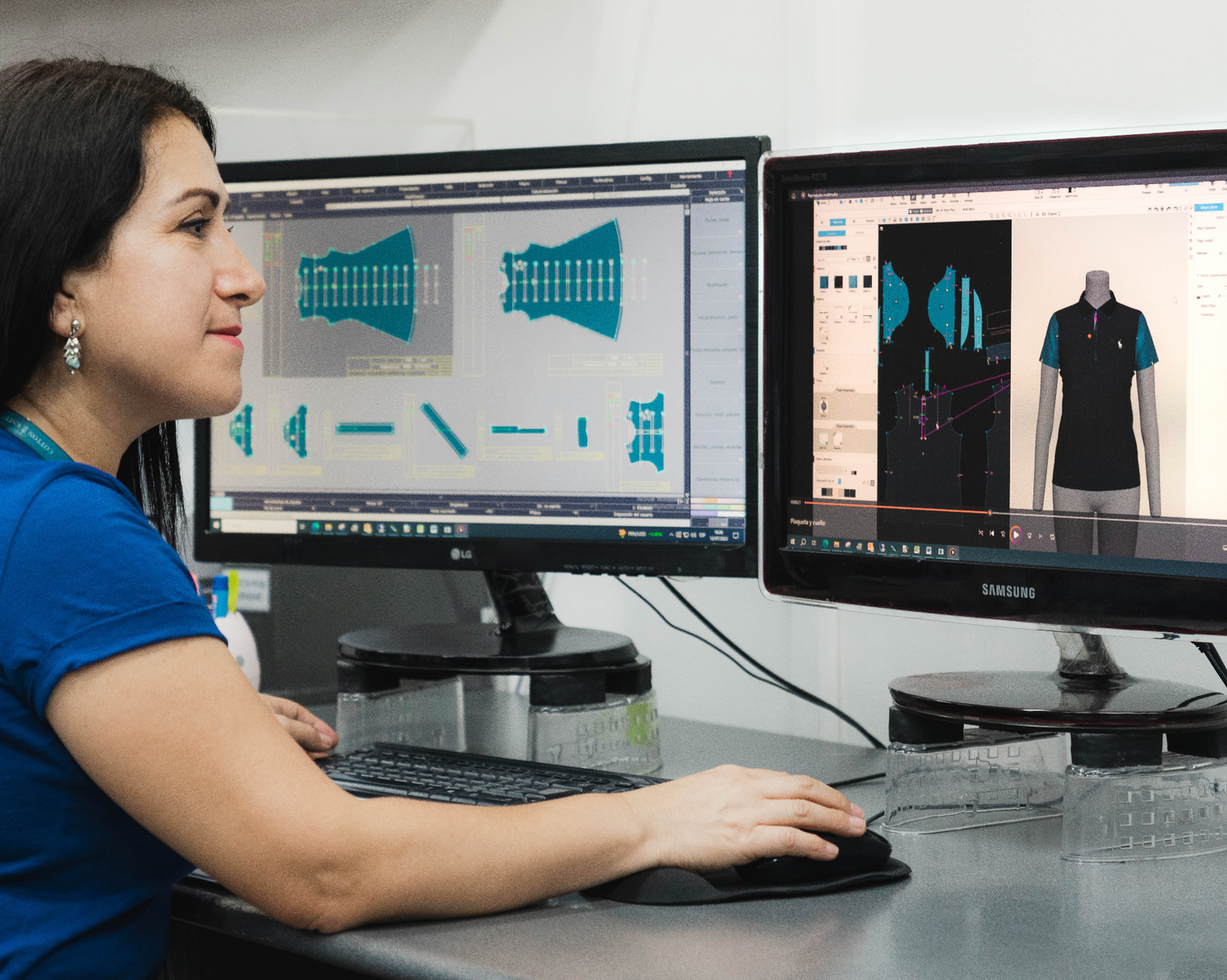 Product Development
Our qualified and experienced team in the Product Development Area transforms customer requests into highly engineered garments, meeting their specifications.
We have the LECTRA system (MODARIS, KALEDO and DIAMINO AUTOMATICO) and equipment such as PLOTTER ALYS 30+ and PLOTTER BLUTEC to support production and guarantee quality. We also use physical mannequins and the V-Stitcher BROWZWEAR 3D System to virtually recreate garments and collections.
Our versatile sample line offers prototypes and samples within a short lead time.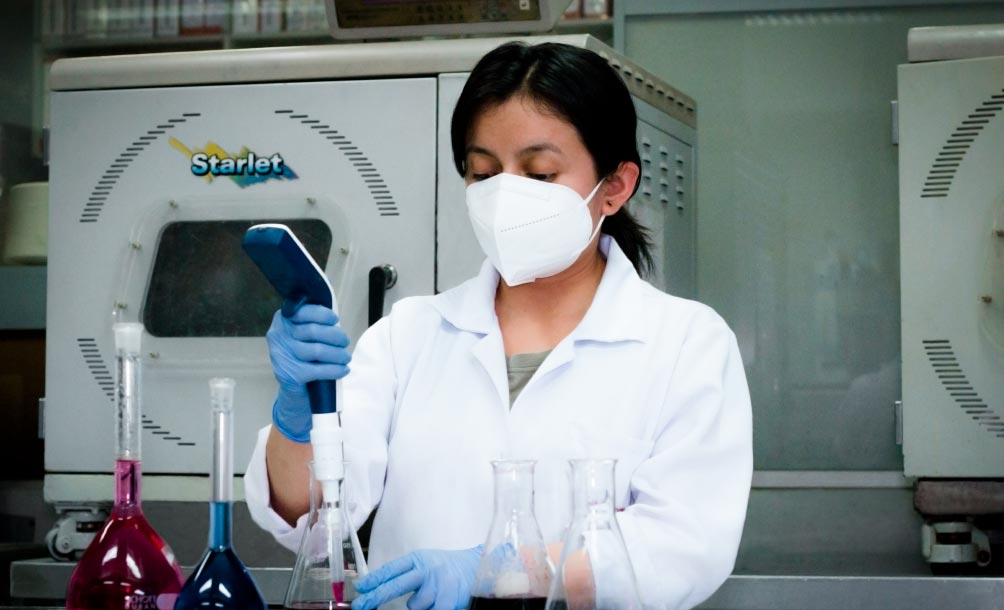 Textile Laboratory
Our Laboratory staff and our precision equipment such as Datacolor guarantee the exact colors requested by customers with the best quality and the best results.
To guarantee our clients the best mixture of dyes, we work with the high-tech Tecnorama machine, thus achieving the best reproducibility of the colors requested by clients.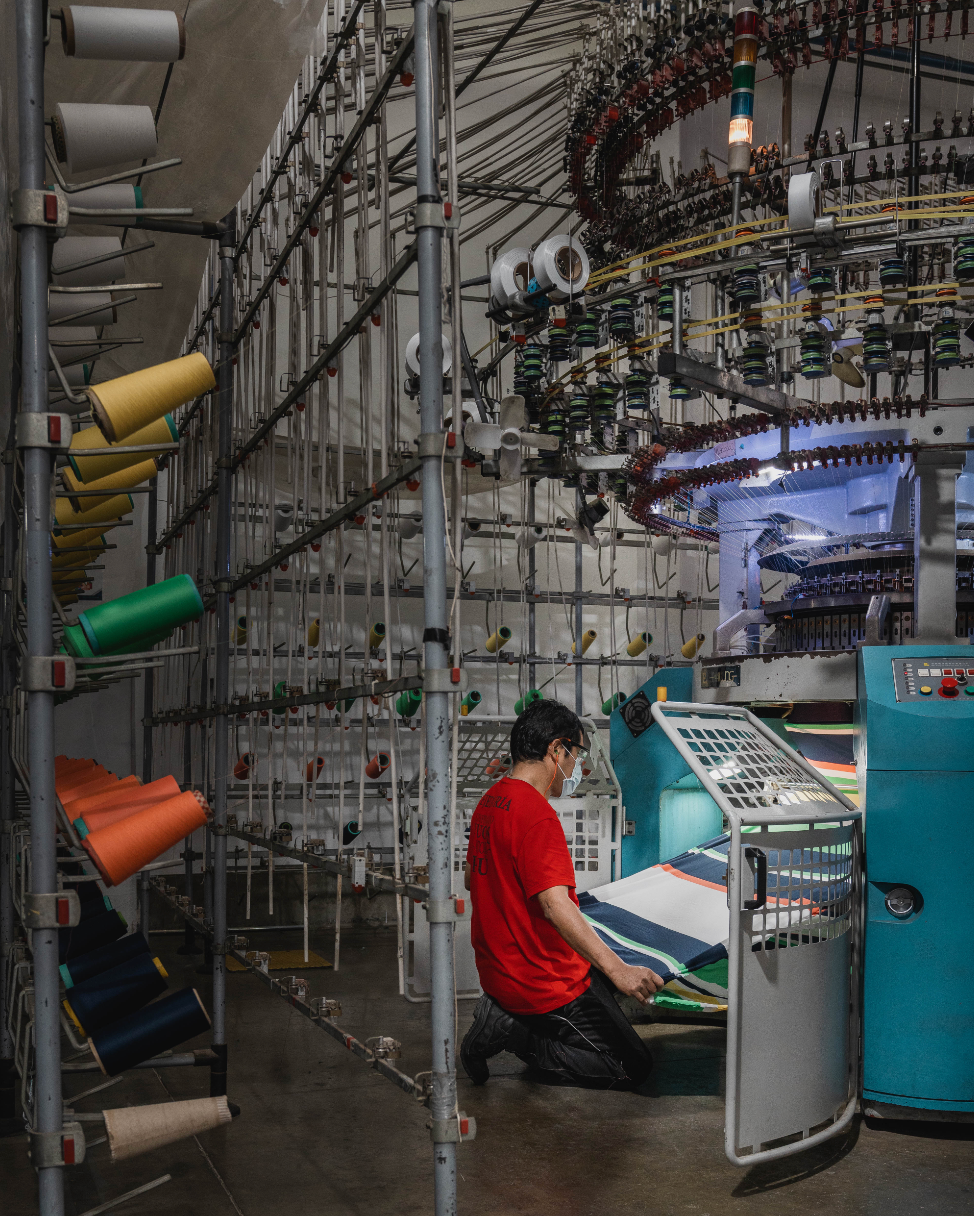 Knit
We manufacture a wide range of fabrics in different structures and types of blends, using materials such as cotton, viscose, tencel, polyester, nylon, spandex and modal. Always with the best sustainability standards.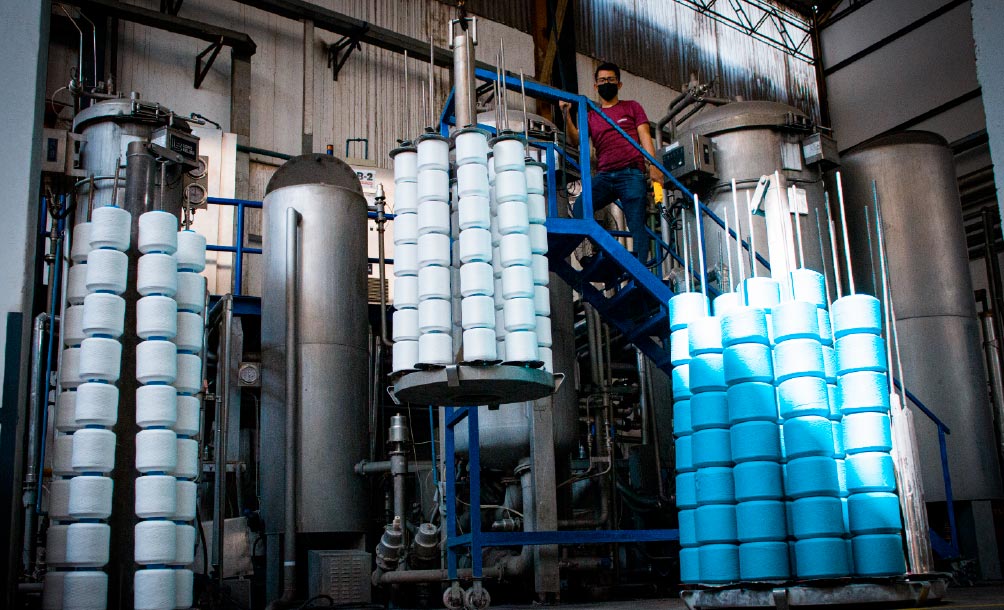 Dyeing
MCS and Brazzoli are some of the brands of Italian origin and technology that are leaders in the market and that we currently have for dyeing fabric and yarn, a process that is carried out in our facilities and that allows us to process more than 250 tons per month. between cloth and yarn.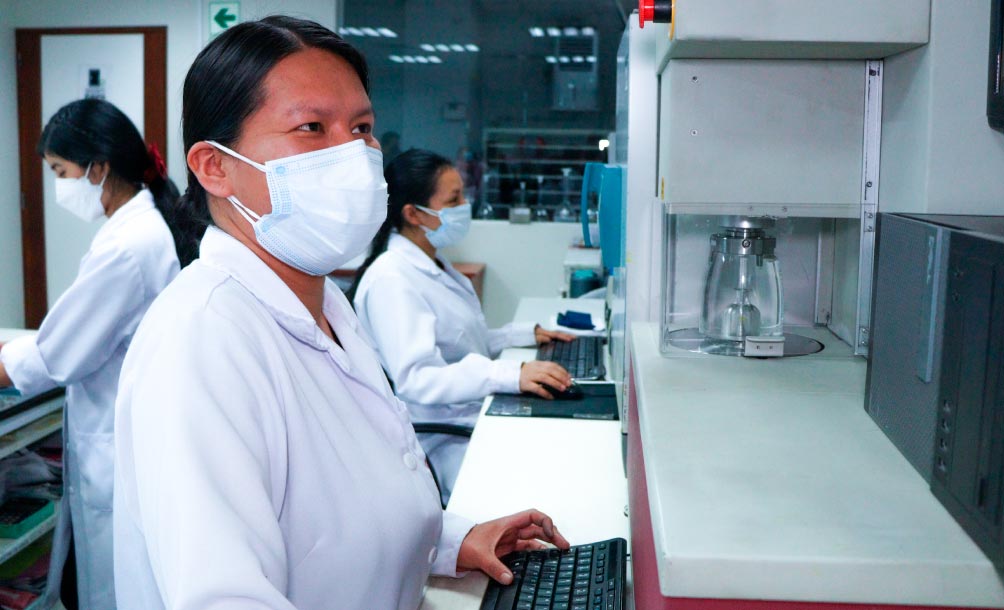 Textile Quality Control Laboratory
As part of our Integrated Management System, our accredited Quality Control Laboratory is an important pillar that helps us guarantee the requirements of our clients. It is duly equipped with devices that allow us to carry out a wide range of test procedures that involve physical performance and color fastness methods (under ISO, ASTM and AATCC standards) operated by our highly qualified technicians in constant training.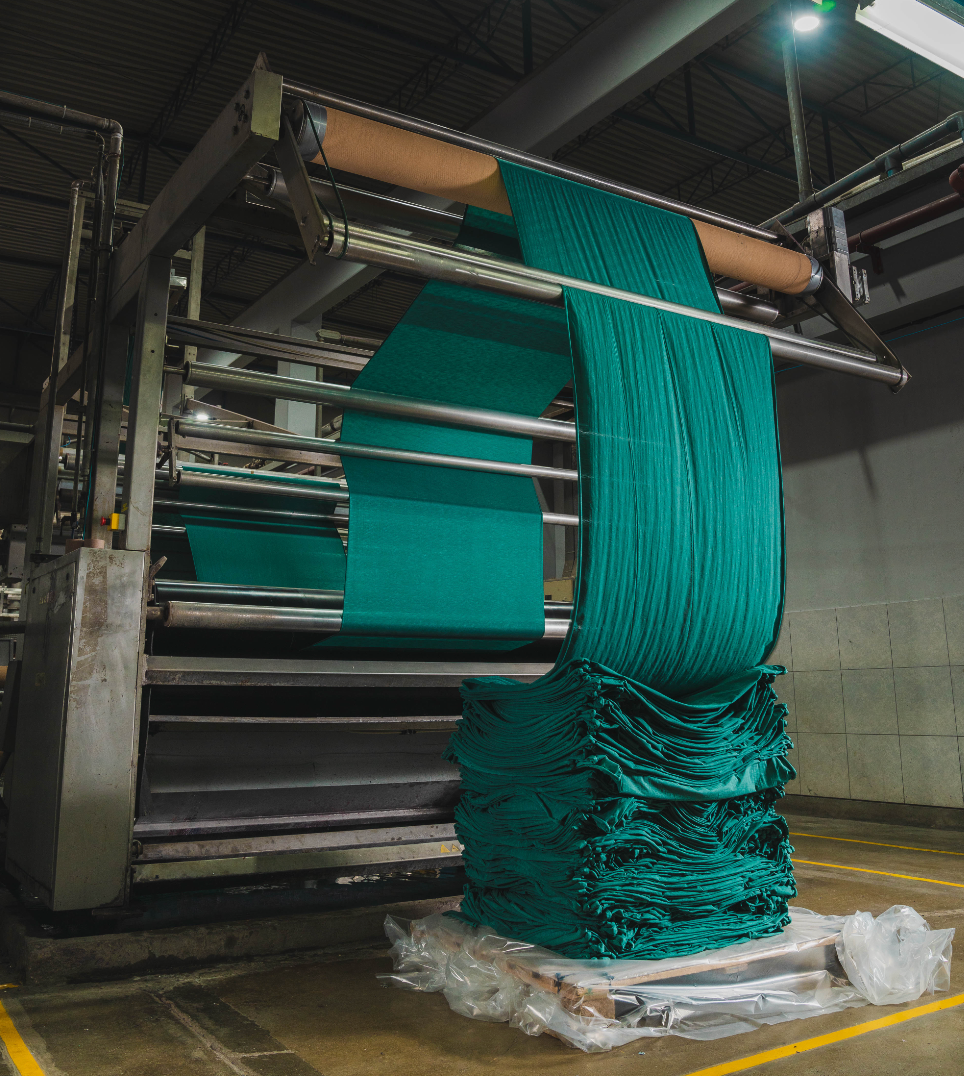 Fabric Finishing
Our finishing lines: drying, compacting and RAMA Monfort guarantee the best finish of our fabrics and compliance with our customers' specifications.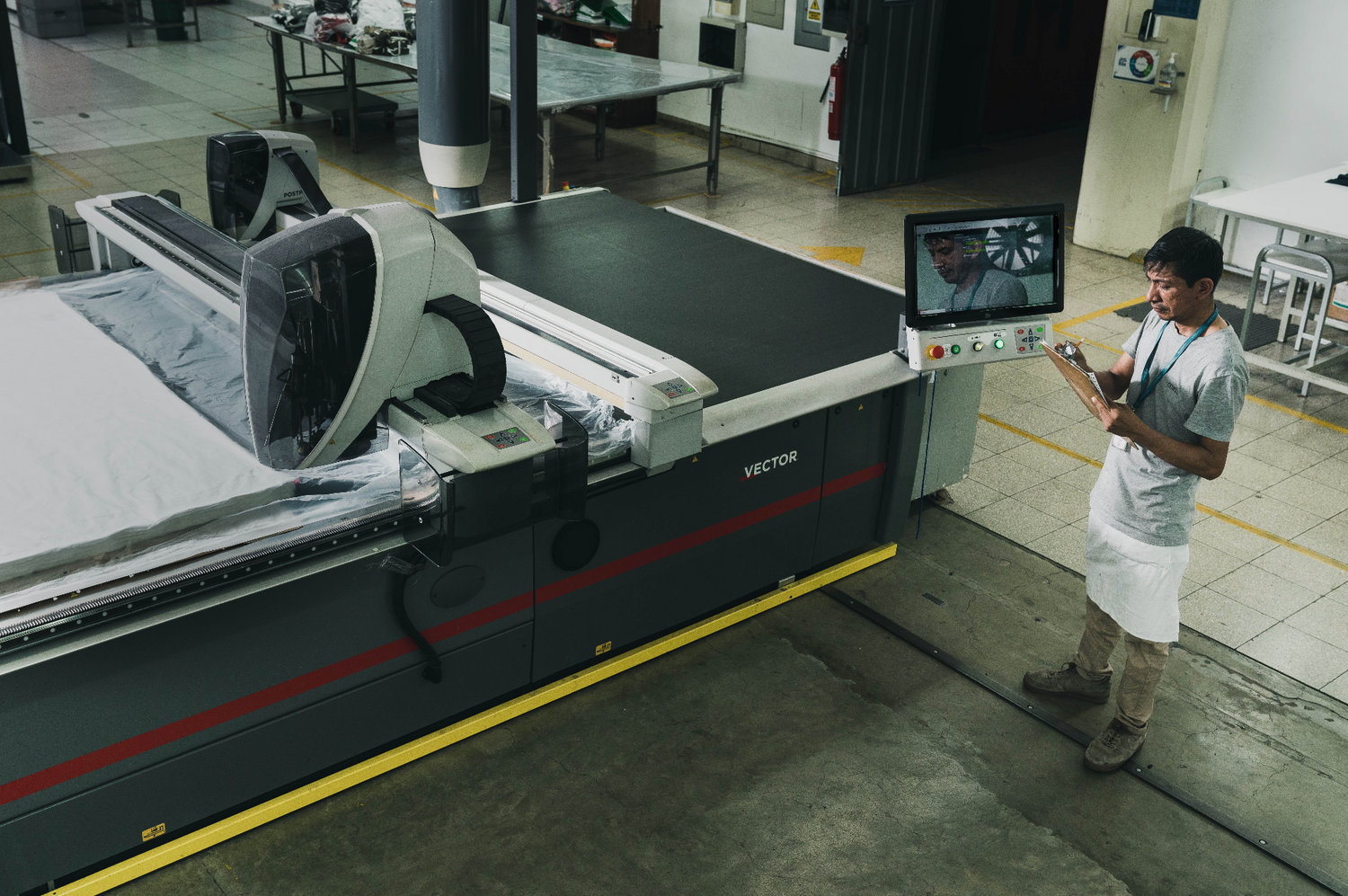 Cutting
Our LECTRA automatic cutter is programmed to make cuts with precision and in less time. After cutting, it goes through an inspection and quality audit that guarantees that the cut pieces comply with the specifications established in the technical sheets. This step is essential before starting sewing operations.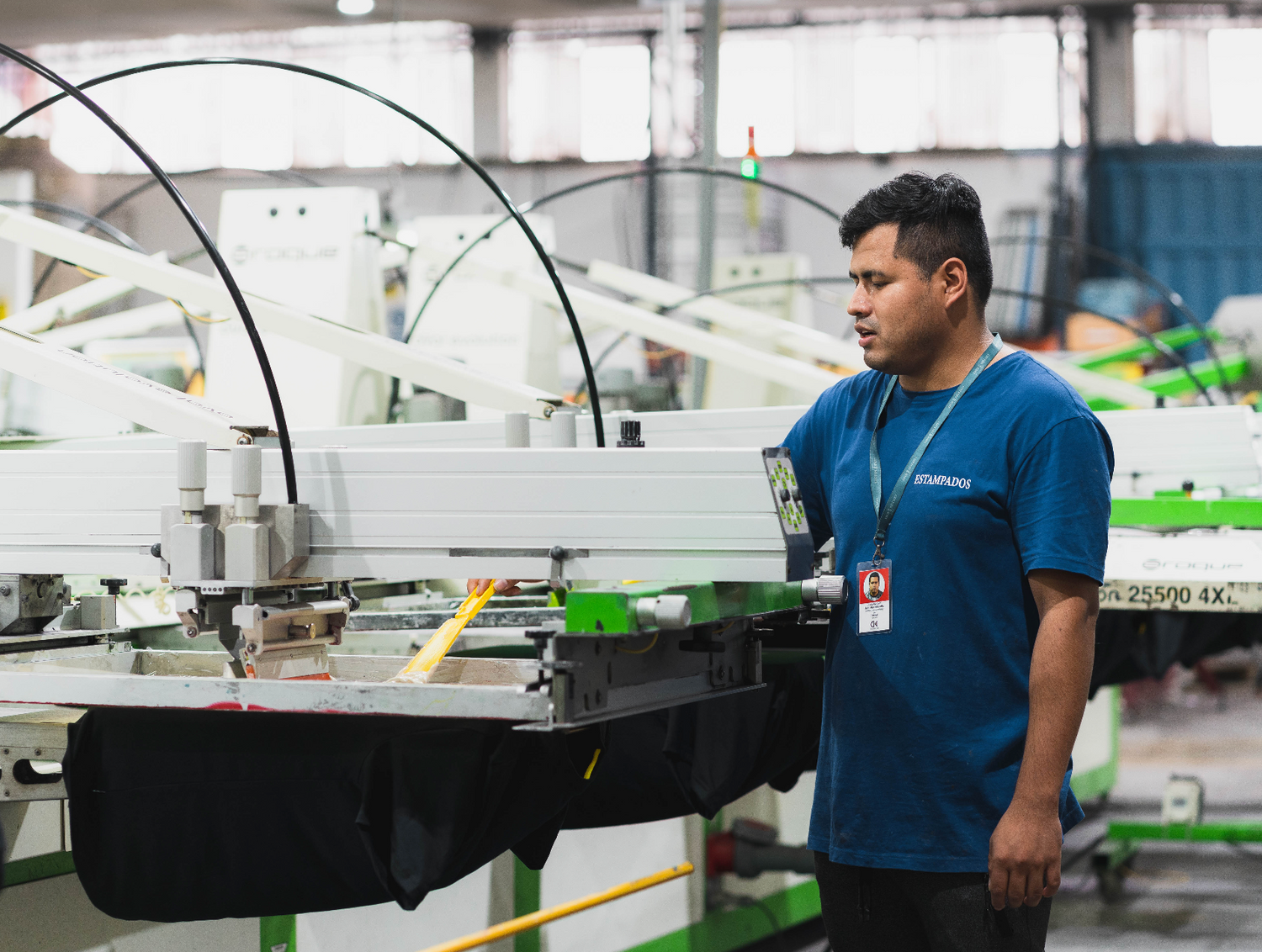 Print
We have efficient and experienced staff in charge of developing new techniques using the best materials and working with state-of-the-art equipment. Classic techniques such as Plastisol, Waterbase and Flock, and sophisticated techniques such as High Density Burn Out, Discharge and Foil complement each other to obtain the best prints.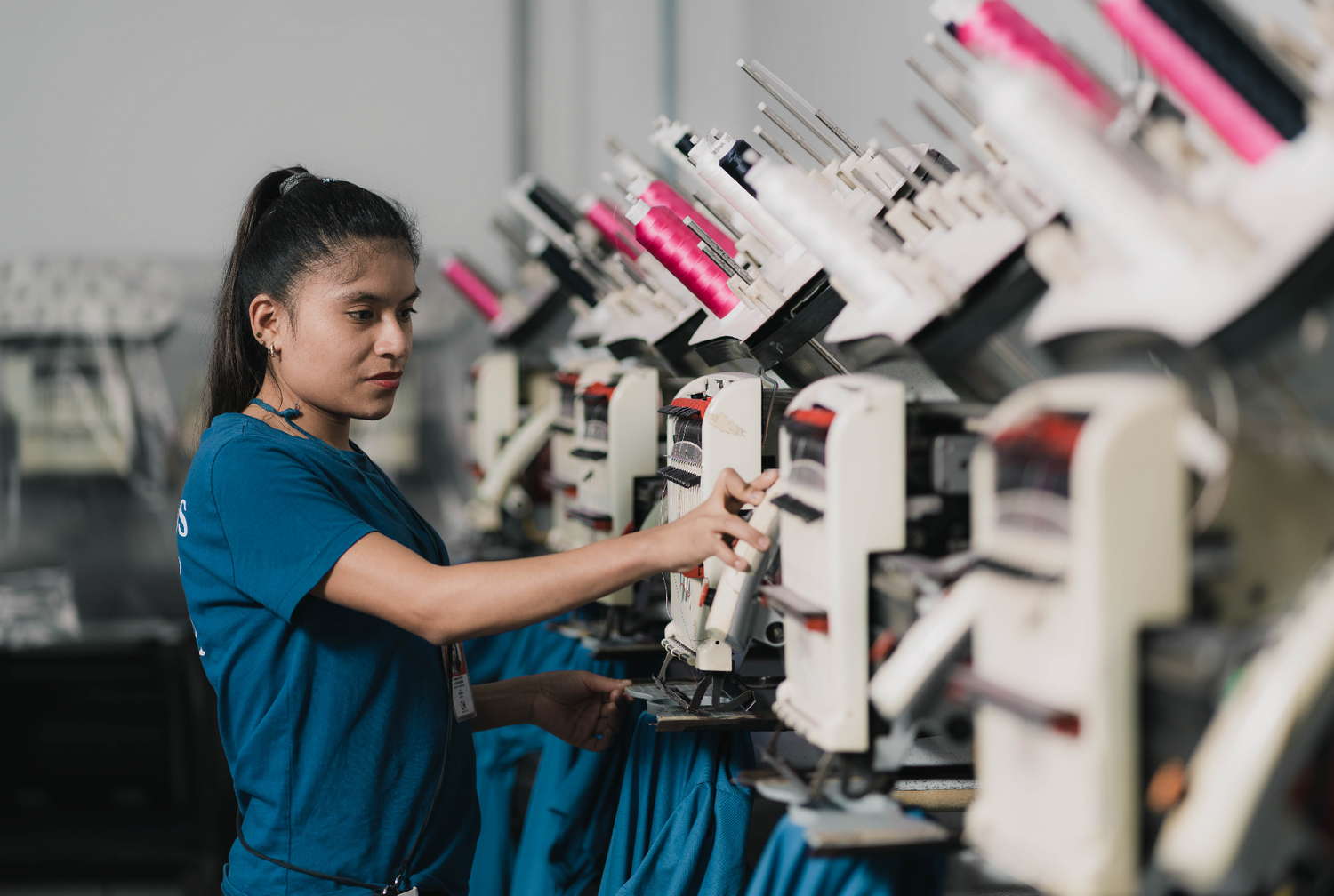 Embroidery
One of our most creative and innovative areas is the Embroidery Area where our staff combines techniques, art and the textile heritage of our Peruvian ancestors to transform the individual wishes of our clients into wonderful embroidery.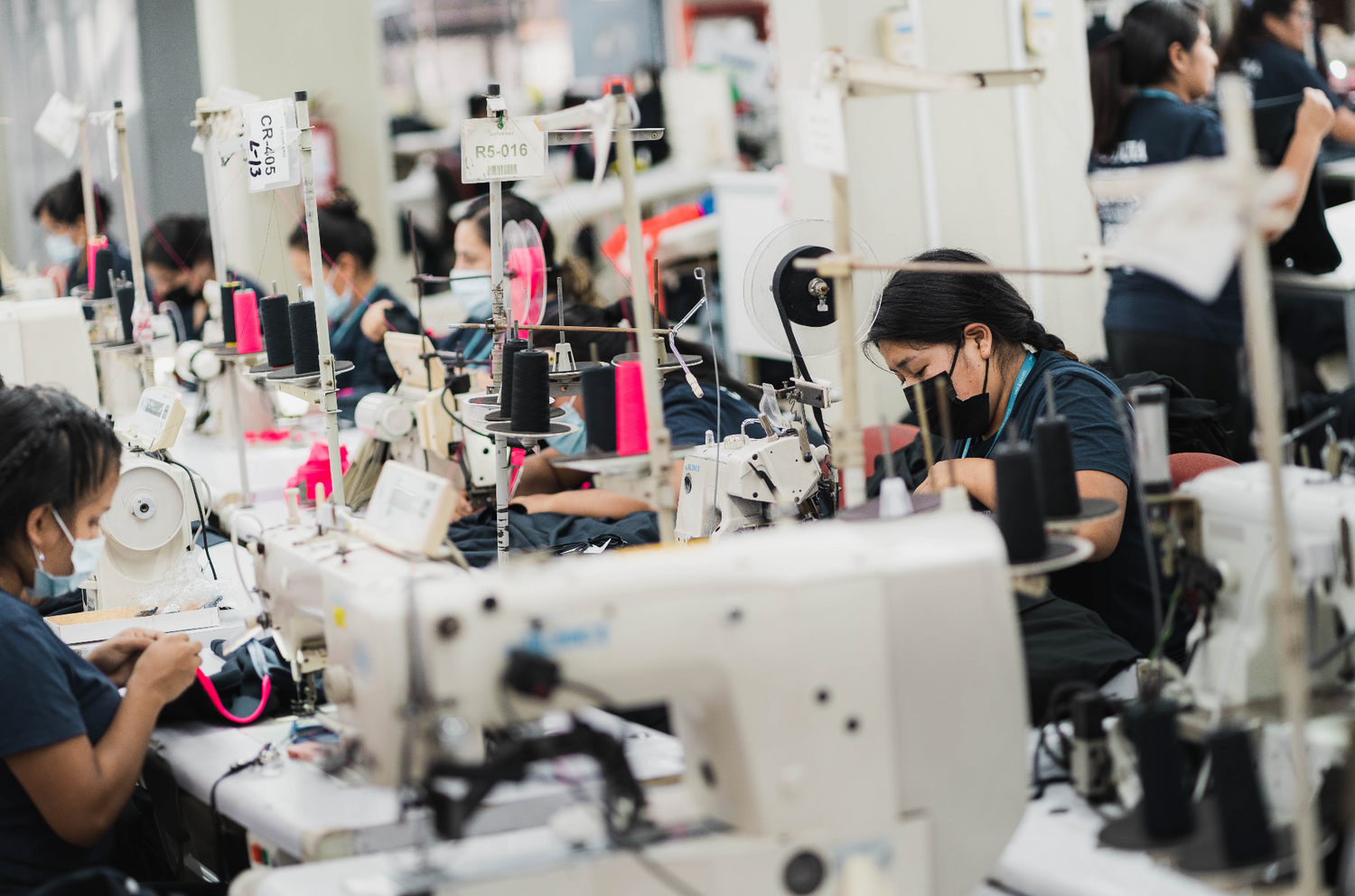 Sewing
This is one of the core areas of the company and produces garments with the most diverse characteristics and complexities. Our sewing lines, as well as our sewing machines, give us the necessary flexibility to produce more than 600,000 garments per month, with the highest quality, meeting the expectations of our customers.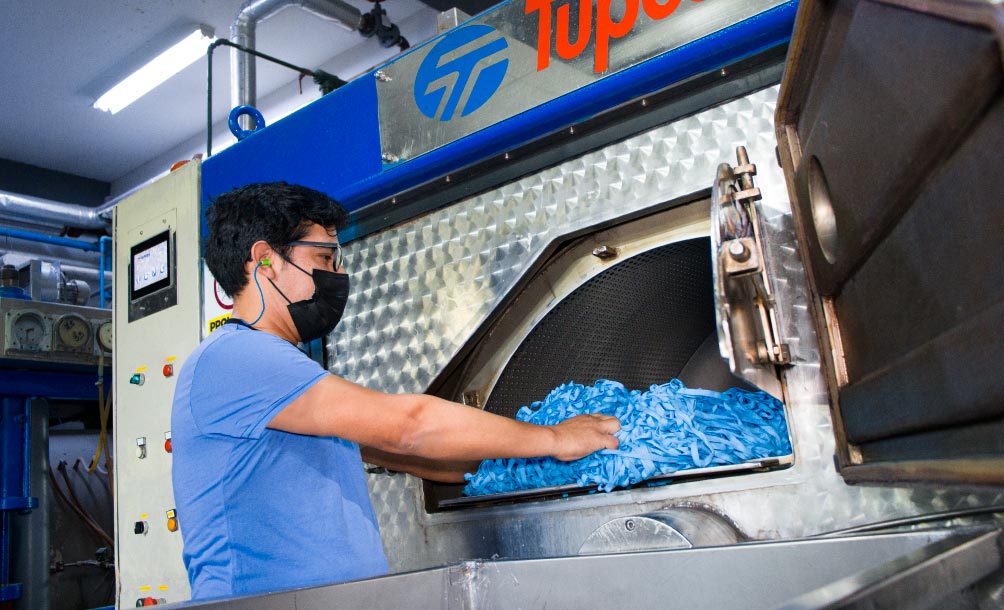 Laundry
We have the latest technology in machinery, with brands such as Tupesa, Cimelco and Rotondi, which allow us to process in-house more than 50 tons of garments per month, always with the least environmental impact, by using treated and reused water during this process. our water treatment plant.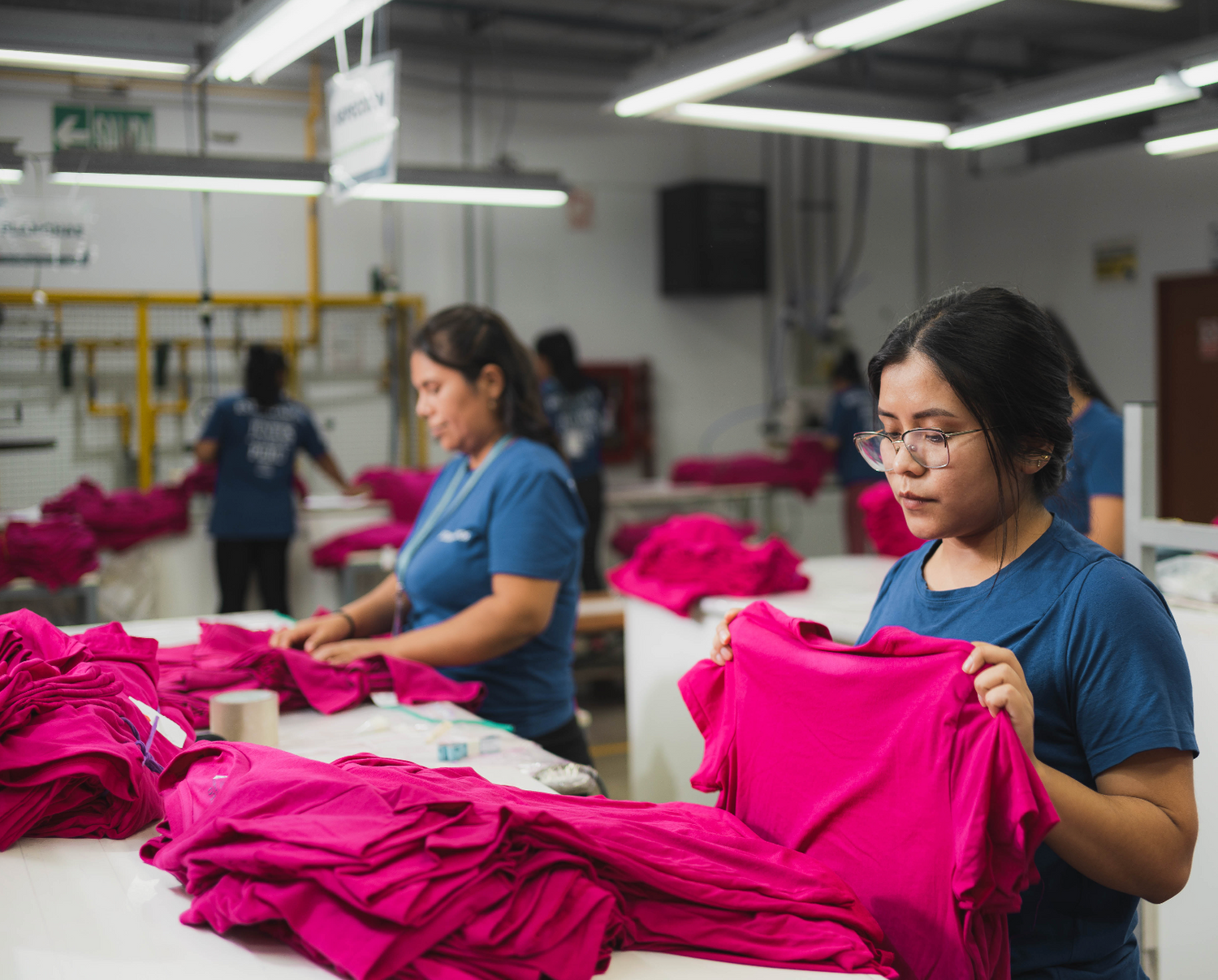 Packaging and Final Audit
We apply the strictest quality control procedures and inspect each garment before sending it to our customers, thus fully complying with their specifications and meeting their needs and expectations. In our audits we use the demanding levels of the AQL Tables.